First Ever Invicta Atomweight Champion To Be Crowned AtInvicta FC 3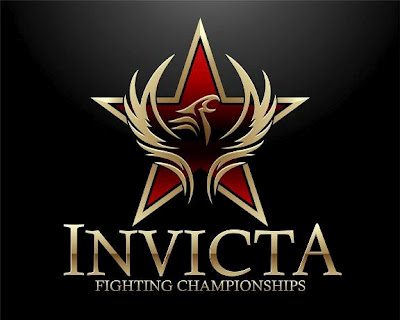 Posted by Mika Frankl
Invicta FC 3 will take place  on October 6, 2012 and the main event will crown the first Invicta Atomweight (105 lbs) Champion. The bout will be between Jessica Penne vs. The Jewels Atomweight Champion Naho "Sugi Rock" Sugiyama. The co main event will feature Shayna Baszler "The Queen of Spades"vs Sarah D'Alelio in a Bantamweight battle. The event will once again be held at Memorial Hall, in Kansas city Kansas.
Jessica Penne is coming off  a 3rd round TKO victory over Lisa Ward-Ellis at Invicta FC 1. Penne has 2 TKO/KO and 5 submission wins in her MMA career. The only loss on Penne's record is at the hands of Bellator Strawweight Champion Zoila Gurgel, in bout at Strawweight.
Naho Sugiyama is coming off a majority decision win over Yasuko Tamada at Jewels 19th Ring. Sugiyama won her Jewels Atomweight title by defeating both Misaki Takimoto and Kikuyo Ishikawa in one night at Jewels 17th ring.
In the co-main event Shayna Baszler will be looking to bounce back from a loss to Sara McMann from Invicta FC 2 that ended a 4-fight wining streak. Baszler is a submission expert with 13 of 14 wins by submission. Sarah D'Alelio comes into this bout on a 2 fight winning streak, having won at Invica FC 1 and 2 both by submission. D'Alelio has 1 TKO/KO and 5 submission wins.
Full Card
Main Event
Jessica Penne (9-1) vs Naho Sugiyama (8-0)
Shayna Baszler (14-7) vs Sarah D'Alelio (6-2)
Barb Honchak (6-2) vs Aisling Daly (13-3)
Tara LaRosa (21-2) vs Vanessa Porto (14-5)
leslie Smith (3-2-1) vs Cat Zingano (6-0)
Michelle Waterson (9-3) vs Lacey Schuckman (7-5)
Juila Budd (3-2) vs Elaine Maxwell (7-4)
Carla Esparza (7-2) vs Lynn Alvarez (5-2)
Ashley Cummins (3-0) vs Joanne Calderwood (3-0)
Amy Davis (3-3) vs Stephanie Frausto (3-4)
jessemyn Duke (1-0) vs Marciea Allen (1-0)
Tecia Torres (debut) vs Kaiyana Rain (Debut)
Katalina Malungahu (2-0) vs Taylor Stratford (Debut)
Follow Mika Frankl on Twitter @cagedmindsmma